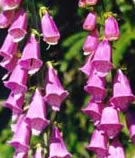 WILD BIRDS AND WILD FLOWERS are sunny day projects. Classes and workshops are often organized through the North Tillamook County Recreation Center or Tillamook Bay Community College. As many as 100 wild birds have been identified in the area of Nehalem Point. Find a group of ten interested people and you have a class.
PLAYING ON THE RAILROAD is much more fun than working on it. In this amazing world of Nehalem Point some of our neighbors are having more fun than you can imagine. They've discovered "Speeders". In the photos you'll see these resurrected railroad utility vehicles which used carry inspection crews up the tracks. Each member of this group called, "Nehalem Bay Railway Speeders", has spent many moons restoring these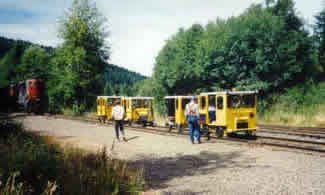 zippy little cars to posh condition. With special permission from the Port of Tillamook (and a yearly fee, plus extensive instruction) they are permitted to travel on some parts of the railroad which go from Tillamook to Portland. Speeder cars are gasoline powered, and they carry radios. The group plans excursions when the tracks are clear. A trip up the Salmonberry river is memorable. Members are also sheriff's deputies, available for search and rescue missions. Finding a speeder car is part of the challenge, fixing it up is another part, and towing it to the station in Wheeler takes a little doingóbut riding the rails is a dream left over from childhood. Want to join the fun?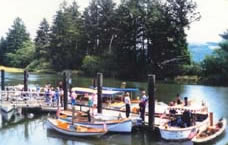 SO HOW ABOUT PILOTING A STEAMBOAT on Nehalem Bay? A retired river captain and his wife are the crew members of this jazzy little steamboat that putts up and down the Nehalem River and around Nehalem Bay. The boat is harbored in Wheeler, where every now and again, a whole fleet of similar vessels gathers to celebrate with bright boilers, shiny brass pipes and dashing colors. Next year, to celebrate Nehalem's 100th birthday, these brave little steamboats will be towed from all over the Northwest and congregate in Wheeler and Nehalem. If you live at Nehalem Point you'll have a front row seat. Or you can plan to join the river parade in your family flotilla. Or maybe you will have your own steamboat. It's all part of an interesting life around Nehalem Bay.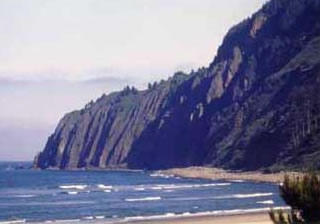 KITE FLYING, BLOWING BUBBLES, SANDCASTLES AND PICNICS are more fair weather things to do. Picnics can happen anywhere, from meadow to mountain top or beachside. Kites go sky high in the meadow, along the bay, or on the beach. Kite shops are everywhere. You can find simple colorful kites for a few hours of fun, or more sophisticated kites that are exquisitely engineered and acrobatic. Try your favorite on a line from a fisherman's spinning rod. What wholesome fun! Kite Festivals go on all summer in every little beach town on a Northwest coast. Long Beach, just over the Columbia River in Washington, is a kite capitol, but you can have fun in your own back yardólike Elk Meadow at Nehalem Point. Bubbles (yes, the flexible soapy kind) come in all shapes and sizes. You can make your own bubble solution or buy it ready made. There are simple rings or sophisticated tools and toys for making bubbles. On a windy day you can send a bubble flying off to outerspace. Fun for kids big and little. Sand castle construction requires one of many Ocean or Bay beaches. You will need shovels, spoons, molds and a bit of imagination to make a cool castle. The needed equipment can be found in most beach shops, or in Mom's kitchen. Grownups have the pleasure of showing kids how it's done. Cannon Beach, north about 14 miles, has the greatest of all Sand Castle contests in early June each year. Crowded, but worth viewing - or entering if you're an expert.